10 THINGS TO DO IN ALBUQUERQUE THIS WEEKEND
Albuquerque offers some of the most amazing sights and activities in New Mexico and lucky for you, Wyoming Place Apartments offers you easy access to it all! Spend a day exploring all of the amazing shops and restaurants with your friends, or uncover hidden treasures in one of the amazing museums like the Indian Pueblo Culture Center! There are so many activities and places to visit for every occasion, like a night out with friends, family fun days, or a quiet day spent with yourself!
Below is our complete guide to every exciting adventure that awaits you here in Albuquerque, NM! Being so close to the action at Wyoming Place Apartments, you'll always have something fun to do while you're in the area.
TOP 5 PLACES TO VISIT IN ALBUQUERQUE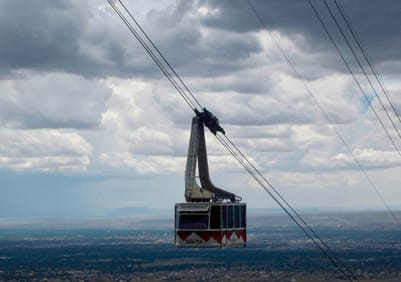 Want to see Albuquerque from a different view? Visit the Sandia Peak Tramway!
On the tram, you will rise up above Albuquerque to see the Sandia Mountains and an 11,000 square mile panoramic view. The trip lasts about 15 minutes in total. Tickets must be purchased in advance online and cannot be refunded. A new tram runs about every 15-30 minutes. At the top, you can get out to enjoy the views, go hiking, eat at the Ten 3 Restaurant, or go skiing during the winter.
30 Tramway Rd NE Albuquerque, NM 87122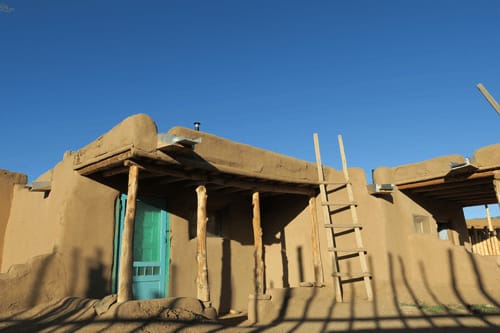 The Indian Pueblo Culture Center is a world-class museum and center that tells the story of the Pueblo people. Since their opening in 1976, their main goal is to preserve and teach the Pueblo Culture with dignity and respect.
The center is known for its collection of Pueblo pottery and murals painted by Pueblo artists. They do have permanent exhibits as well as rotating exhibits. Current exhibits include "Heritage: Pueblo Women Paving Cultural Pathways", "Radon Daughter", and "Relocated Urban Migration-Perseverance-Adaptation". The center also has an in-house restaurant that serves Native sourced foods and Pueblo-inspired cuisines.
2401 12th St NW Albuquerque, NM 87104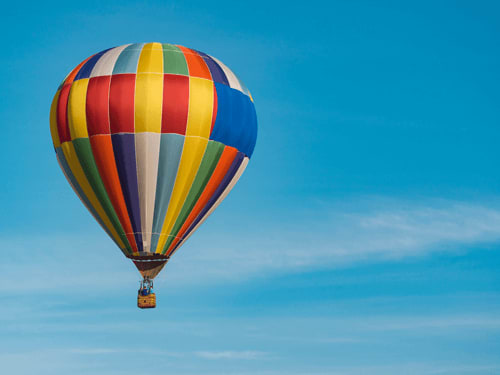 Each year during the month of October, Albuquerque hosts the Albuquerque International Balloon Fiesta. This 9-day festival showcases the enchanting world of special-shaped balloon rodeos, twilight balloon glows, and vibrant balloon-filled skies. Located in the Rio Grande Valley, each morning you will see this spectacular event with a breathtaking backdrop like no other.
Not only are their hot air balloons, but there is also live music, dancing, chainsaw carving, and fireworks! You can also take a ride in a hot air balloon with the Rainbow Ryders. You must book ahead of time, so check out their website to make your reservation!
over 866,000 guests! Buy your tickets today to this spectacular event!
4401 Alameda Blvd NE Albuquerque, NM 87113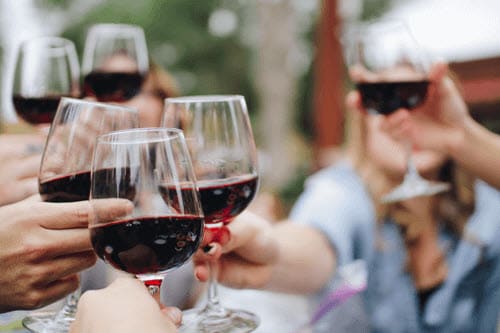 Take a trip back to 1706 by visiting Albuquerque Old Town. Known as the heart of the city, Old Town is the city's cultural center with museums, over 100 shops, galleries and restaurants.
Some of the most popular spots to visit in Old Town are D.H. Lescombes Winery and Bistro, the #AbqTours-History and Ghost Tours of Old Town, David Behrens Gallery, and more!
Old Town is located less than 9 miles from the airport. Old Town does have several hotels to choose from as well. Visit Old Town today to get a glimpse into Albuquerque's past and immerse yourself in the local culture.
20 First Plaza NW Suite 601 Albuquerque, NM 87102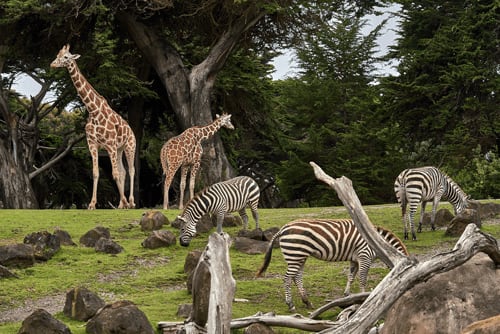 The ABQ BioPark Zoo first opened in 1927 and is located right next to the Rio Grande. The zoo stretches over 64 acres and offers guests close up opportunities with exotic and native animals.
The zoo has 11 different exhibits: Africa, Amphibians, Apes, Australia, Birds of the Americas, Carnivores, Elephants, Mexican Gray Wolves, Polar Bears, Reptile House, Zoo Babies
903 10th St SW Albuquerque, NM 87102


TOP 5 AMAZING PLACES TO EAT IN ALBUQUERQUE
Albuquerque is full of history and culture. It is home to the University of New Mexico and has become a driving force in culture, community events, and entertainment. This has attracted citizens from many different cultures. As a result, the city's dining scene is an eclectic fusion of local tradition and international flavor. These five must-try restaurants define Albuquerque's culinary culture, from laid-back bistros and cafes, to innovative food served in luxury settings.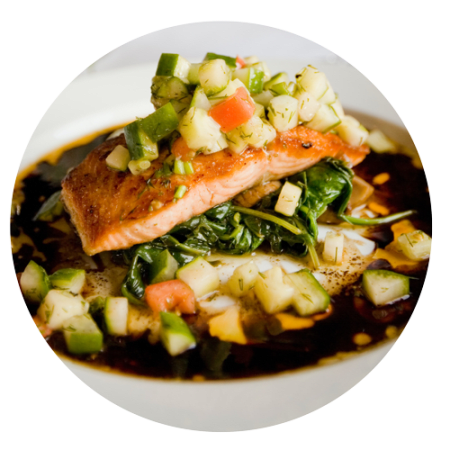 Steak House, Seafood
Antiquity is a rustic restaurant great for dinner. They have a large menu that offers fresh seafood, charcoal-grilled steaks, fowl, lamb, veal, and different nightly specials. We recommend starting your meal off with the pan-seared crab cakes to share and then ordering the Henry IV for your entree. No matter what you choose to eat at Antiquity, you will be very happy with any option.
112 Romero St NW Albuquerque, NM, 87104


Southwestern, Homestyle Food
Located in the University of New Mexico, Frontier Restaurant has been open since 1971. Not only are they a restaurant, they are also an art gallery for local and national artists. Frontier serves breakfast, lunch and dinner. If you are stopping in for breakfast, we recommend the Huevos Rancheros. For lunch or dinner, we recommend the Mexican Combo!
2400 Central Ave SE Albuquerque, NM, 87106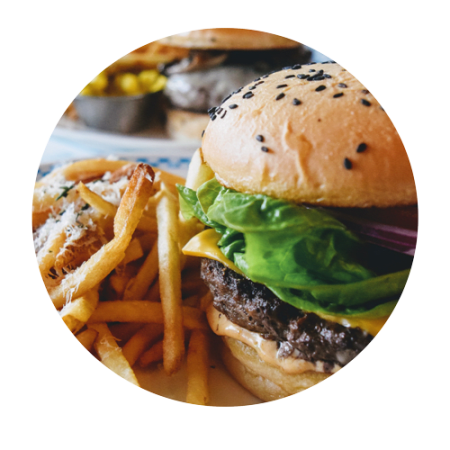 New Mexican, Cheeseburgers

Monroe's first opened in 1962 and has been serving the best New Mexico cuisine ever since. Stop in today to try their breakfast, lunch or dinner! We recommend the enchiladas and eggs for breakfast and the Indian Taco for lunch or dinner!


6051 Osuna Rd NE Albuquerque, NM, 87109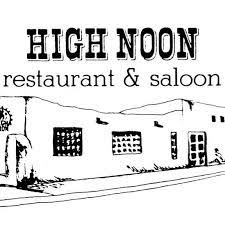 Steak House, Wild Game, Saloon
High Noon Restaurant and Saloon opened in July of 1974, but has over 235 year of history. Known for their great steaks and wild game dishes, you can't go wrong with anything you order here. We recommend starting out with the tres amigos and then ordering the Wagyu zabuton steak for your entree!


425 San Felipe St NW Albuquerque, NM, 87104



Organic, American, Locally Sourced, Breakfast and Lunch
Grove Cafe and Market opened in the Edo neighborhood in June of 2006. Food is locally grown in New Mexico and prepared by one of the thirty culinary artists on the team. Stop in for breakfast, brunch or lunch today to see why this is one of the most popular restaurants in Albuquerque.


600 Central Ave SE A Albequerque, NM, 87102